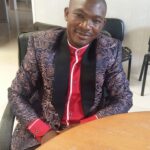 Miki is the Founding President of Community Vision Group, formerly called Vocational Centre for International Development. He was one of the international delegates for the 2017 First UN World Data Forum and a consultative member with UN-Habitat on Global Land Tool Network. Miki has functioned as the Country Monitoring and Evaluation Officer for Nascent Solutions Inc.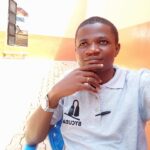 Ntang is the Country Coordinator of Community Vision Group in Cameroon. He also serves as  the Executive Secretary of Unity Foundation Cameroon a Youth Envoy for Peace and Democracy certified by the Cameroon Ministry of Youth Affairs in collaboration with the National Endowment for Democracy, USA and the Network for Solidarity, Empowerment and Transformation for All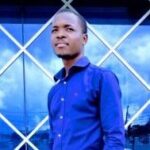 Daniel currently serves as the Country Coordinator of Community Vision Group, Malawi. He has served as a teacher with the Ministry of Education and also worked with Wisdom PVT Secondary School, Malawi. He is very proficient in computer, especially software packages (RStudio and SPSS), computer programming and MS suite.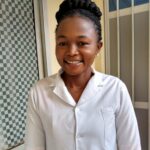 Dr Mundih Noelar Njohjam is the head of healthcare programmes of the Community Vision Group, leading the two health portfolios in Cameroon (Hepatitis B Advocacy and Education Campaign as well as the Community Vision Group Eyecare programme) she a medical Doctor, passionate researcher and social activist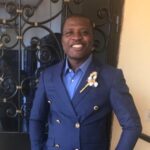 Ngong Justin Chee is a trustworthy and reliable team member with Community Vision Group, currently serving as the Head of Partnerships and Policy. He is a devoted youth leader with over 6 years of work experience in leadership in diverse fields such as, Communication, Development, Youth Advocacy and currently in Clinical Care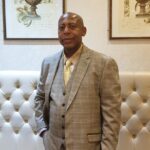 Prior to joining Community Vision Group as Board Chair in 2021, Mr. Mbang Joseph served as Acting Chair of Ash-Shahada Housing Association in February 2020. He joined as a full board member in 2018 and was elected as Co-Vice Chair. He Holds an LLM in International Commercial Law and is leading a charity that works with asylum seekers and refugees in the UK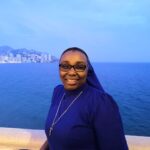 Rev Sister Lilian Vernyuy is the Vice Board Chair of Community Vision Group and a project management and public health professional with over 20 years of experience as an administrator. She currently serves as Sub director, General Supervisor, Coordinator at "Residencia el Seminario" Teruel, Spain.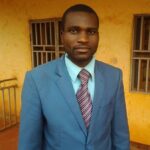 Evangelist Munang Lambert
Evangelist Munang has over 13 years of experience in teaching, research and pedagogic practices. He has been largely involved in teaching, evaluation and development of academic resources for secondary school students and teachers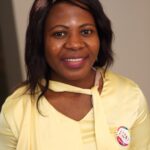 Jacqueline Fonkwo is a Medical Doctor with four years of clinical work experience. She is also the co-founder and the CEO of a youth-led organization called Youth 2 Youth. She has been outstanding in advocating for improved adolescent healthcare while collaborating with other organizations in Cameroon, especially in the conflict-affected regions of the country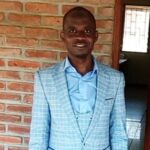 Rev Pastor Richard Makhenjera
Associate Lecturer with Baptist Theological Seminary of Malawi, Resident Pastor with Chiwaliwali Baptist Church- Ntchisi and a Teacher with Our Lady of Fatima Secondary School - Ntchisi, Malawi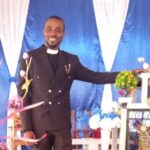 Kulka Collins Ajim is an ordained Minister of God currently serving as the Resident Pastor of Mbenten Baptist Church Awing. Besides being the Pastor of Mbenten Baptist Church, he is also the Awing Association Pastor and Secretary of the Bamenda  Field Ministers Fellowship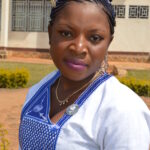 Runder Miki is currently a BTEC Level 4 Diploma in Healthcare Science student with the Association of Health Professions in Ophthalmology. Growing up in a community where blindness was perceived as a curse and sometimes crowded with superstitious believes of witchcraft as a root cause and coupled with the high prevalence of blindness, she developed deep interest in eyecare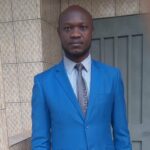 Tah Cliford is a seasoned pedagogue with over 15 years of serving as a teacher with the Ministry of Secondary Education in Cameroon. He is a referenced Geology teacher and has been involved in major geological studies in Cameroon, with some credible publications in outstanding journals