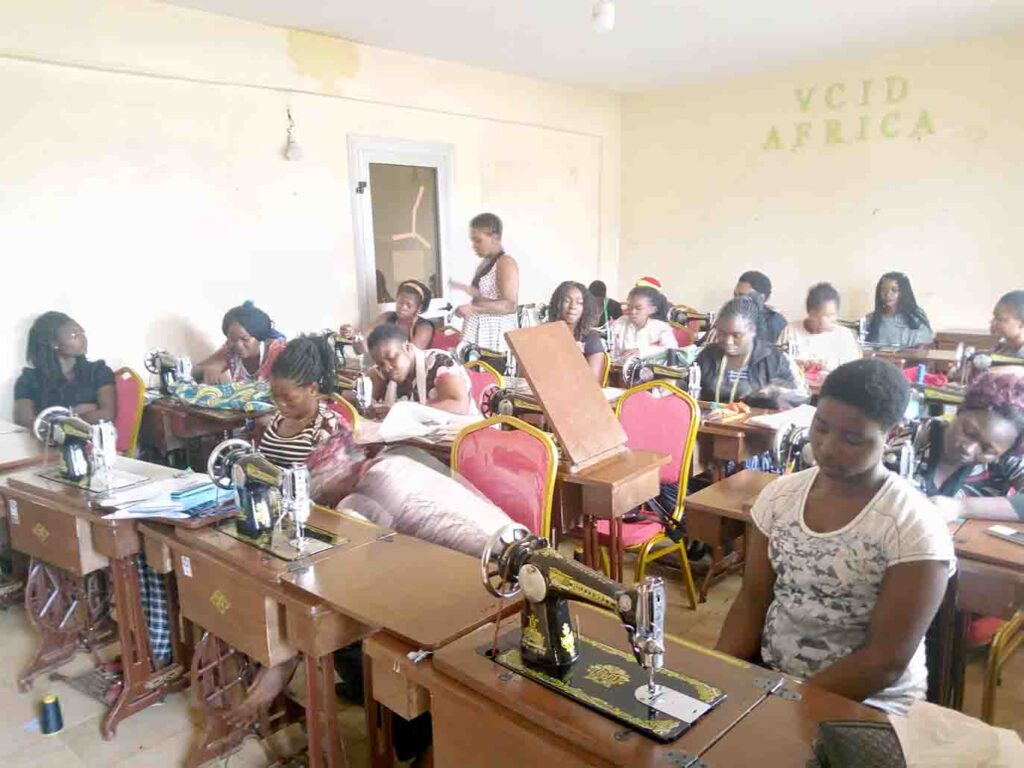 Livelihoods and skill development
Notice: Test mode is enabled. While in test mode no live donations are processed.
Overview As the proverb goes "give a man a fish and you feed him for a day; teach a man to fish and you feed him for a lifetime" – Chinese Proverb. Community Vision Group is committed to breaking the cycle of dependence by strengthening technical vocational education and entrepreneurship in Africa. These programs make a real difference in the lives of young people and women, build their confidence and give them the opportunity to utilize their unique gifts and talents. Our mission is to assist young people and women to escape poverty through life skills and vocational training. Community Vision Group is committed to providing solutions to the social problems stemming from poverty sustainably. Self-development is key to achieving this goal. By giving people training, skills and trades, we are giving them power. The power to take control and change their lives forever, and to help others do the same. The programmatic focus of Community Vision Group for Technical and Vocational Education is training and support towards start-ups. 4.1. Skills training The Community Vision Group's Vocational Training Institute delivers high-quality vocational training to young women and men aged 15 – 30 years. Professionally designed training, which is tailored to suit the capabilities of the trainees, provides young women and men with the opportunity to receive training and job placement to provide for their families. Our trainees from the institute are typically those who have not received any formal education and at best those with some form of limited formal education. In the countries where we operate, we aim to have one standard integrated training institutes where life-skill programs like Building Construction Technology, Plumbing and Sanitary Installations, Electrical Technology, Computing, Hair and beauty, fashion design and clothing, carpentry and woodwork, painting and decoration, catering and hospitality, Knitting and embroidery are conducted. The training institutes are operated by our local partners and Community Vision Group oversees and monitors the progress. Our skill training programs encompass a practical approach and hands-on learning. The skills learned to empower trainees and inspire confidence for meaningful living. This demonstrates how Life-skills act as a stepping stone for trainees to enter the wider work environment, breaking the cycle of poverty they were born into. Each year, we aim to provide training to at least 100 young people across various life skill areas. Our skill training programs are organized mainly in the form of workshops for a period of one year. In addition, all our beneficiaries undertake additional training in servant leadership, entrepreneurship, and management. 4.2. Start-up Support Community Vision Group works through partners to make available start-up tools to trained beneficiaries. In addition to the provision of start-up tools, Community Vision Group has a scheme that promotes the art of savings among beneficiaries. Community Vision Group operates a Social Business Model, which empowers beneficiaries to a point where they have the potential to further impact others. In this model, Community Vision Group has a lending scheme where all beneficiaries are creditworthy as this is based on trust and the support of a moral guarantor. In this, all trained beneficiaries are eligible for a collateral-free loan in addition to their tools. All trainees are placed and supported in clusters except otherwise and these are under the leadership of Volunteer Cluster Coordinators. These cluster coordinators are assigned to trained beneficiaries in two or three sectors.